Description
Speed adjustable motor
Brake motors, three phase motor, Electromagnetic Motors, YCT electromotor
Standard.High quality,steady and high performance,
Features:
long life. Low price.
Working conditions
Ambient operation temperature: -15°C ~ +40°C;
Altitude: Not more than 1000m;
Rated frequency: 10Hz~ 50Hz/60Hz
Rated Voltage: 380V/220V
type of cooling: IC411
Operation Mode: Consecutive (S1)
This machine is applicable to variable torque of the centrifugal pump and fan on load,use rotate speed adjustment instead of the valve open and close to control the flow and pressure, so as to achieve the effect of energy saving.The speed of the electromagnetic adjustable speed motor can be adjusted uniformlycontinuously and steplessly within the specified adjustable speed range with an output of rated torque. When the loading torque is changed during the running of the motor,the exciting current of the coupling can be reguated automatically by the speed negative feedback system of the controller so as to keep the output speed free of any variation basically.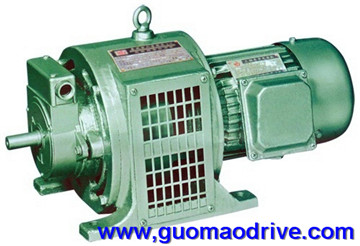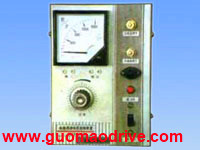 1. Free of out-of-control zone;
2. Wide adjustable speed range and stable speed dajustment;
3. With sped negarive feedback automatic regulation system, small speed variation ratio;
4. Large start torque and smooth start performance;
5. Simple construction, reliable and easy for operation and maintenance;
6. Small control power, multi-way control.
Frame No.       

Power         

Rated torque

Speed range     

Net weight 

112-4A

0.55

3.6

1230-125

56

112-4B

0.75

4.9

132-4A

1.1

7.1

85

132-4B

1.5

9.7

160-4A

2.2

14.1

1250-125

110

160-4B

3

19.2

180-4A

4

25.2

155

200-4A

5.5

36.1

215

200-4B

7.5

47.7

225-4A

11

69

360

225-4B

15

94

250-4A

18.5

110

1320-132

500

250-4B

22

137

280-4A

30

189

730

315-4A

37

232

910
 All Models:YCT112-4A YCT112-4B YCT132-4A YCT132-4B YCT160-4A YCT160-4B YCT180-4A YCT200-4A YCT200-4B YCT225-4A YCT225-4B YCT250-4A YCT250-4B YCT280-4A YCT315-4A