Description
Cranes Hoists Gearbox speed Reducer
gearbox for conveyor,  vertical gear box, Forward Reverse Gearbox, electric motor gearbox, high rpm gear speed reducer
The characteristics of
1. The wide range of reduction ratio, the nominal speed ratio 10 ~ 200;
2. High mechanical transmission efficiency: secondary was ninety-six percent, and the tertiary by ninety-four percent;
3. Smooth operation, low noise;
4. As a result of the 42 crmo, 35 crmo modulation by forging processing, production of gear shaft and gear, respectively, so the service life is long, high carrying capacity;
5. Easy to overhaul, easy to install.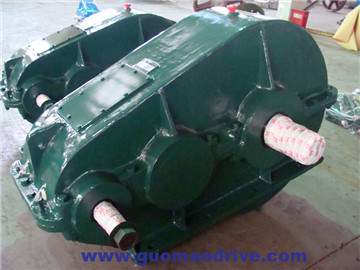 Crane reducer applicable conditions
1. Gear circumferential velocity is not more than 16 m/s;
2. High speed spindle speed is not more than 1000 revolutions per second;
3. The working environment temperature for - 40 ~ 45 degrees;
4. Can be a positive direction.
The mian types almost of below
1) larger hoisting speed reducer
Mainly used in construction, wharf and steel industry, generally the bearing load in more than 150t
2) large crane gearbox
Mainly used in steel industry, engineering machinery, such as general bearing load is between 50-150t
3) medium hoist lifting gearbox reducer
Mainly used in factory workshop and small engineering machinery, bearing load between 5 and 50t
4) small hoisting gear reduction box.
Mainly used in small manufacturing facility, bearing load under 5 t, commonly known as electric hoist.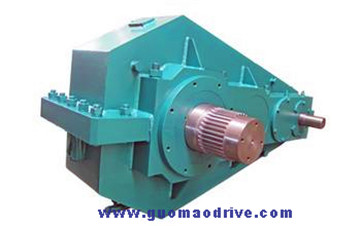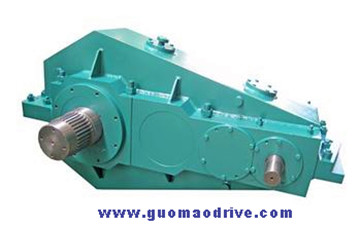 All Models:
ZQ250 ZQ350 ZQ400 ZQ500 ZQ650 ZQ750 ZQ850 ZQ1000